Scenes of Destruction in Greenfield and Montague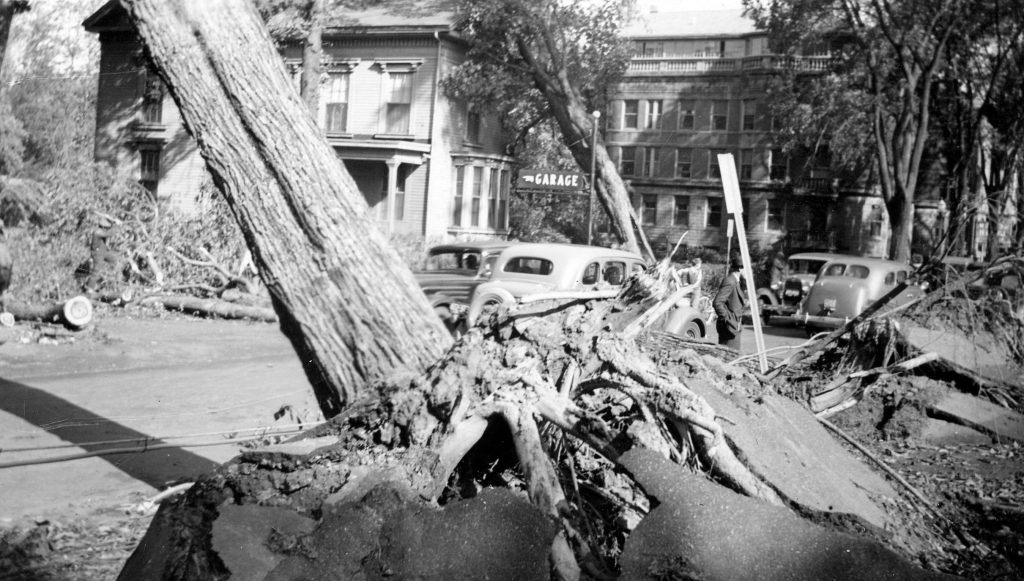 Here can get some nasty weather in New England, although it isn't of the extremes experienced in other parts of the country and elsewhere. Nevertheless, some events are still remembered in history. The popular custom of naming hurricanes didn't become official, until 1953.
This post is about the local impact of the famous hurricane of 1938. A category 2 storm came directly up the Connecticut River valley. It moved quickly without loosing energy and unleashed it's destructive winds on Franklin County MA and elsewhere.
Ed has compiled over 40 pictures from the Peter Miller collection and has entered them into our database. With this post, we also announce a new gallery feature for our website! Follow the links below to see gallery pages of the destruction in Greenfield and Montague, with full descriptions and links back to our database. We hope you enjoy using this new feature!
(Chris and Ed)
New Gallery Pages on Website